BRITTA POHL
Tired 30x36cm
oil on board



My main interest, as an artist, is to capture everyday life in ordinary settings, describing a moment or a feeling.

In March 2020, I became fascinated by people's motivation to escape the constraints of lockdown, the little and big steps, my family and I took to adjust.

Not yet daring to go outside, but full of longing for normality, I painted the view out of my window; the joy of the first bike ride through empty streets, delivering plants to friends and neighbours; my boy looking bored out of the window.


Trips to our allotment around the corner were magical. It felt like entering a different world. In contrast to quiet and empty streets, there was always a hum of excitement.

People ran around like busy bees, watering, digging, weeding, planting. The urge to continue with normal life and not be defeated fascinated me, so I tried to capture these moments of activity, but also moments of peace and quiet.


Evening
42x56cm
oil on board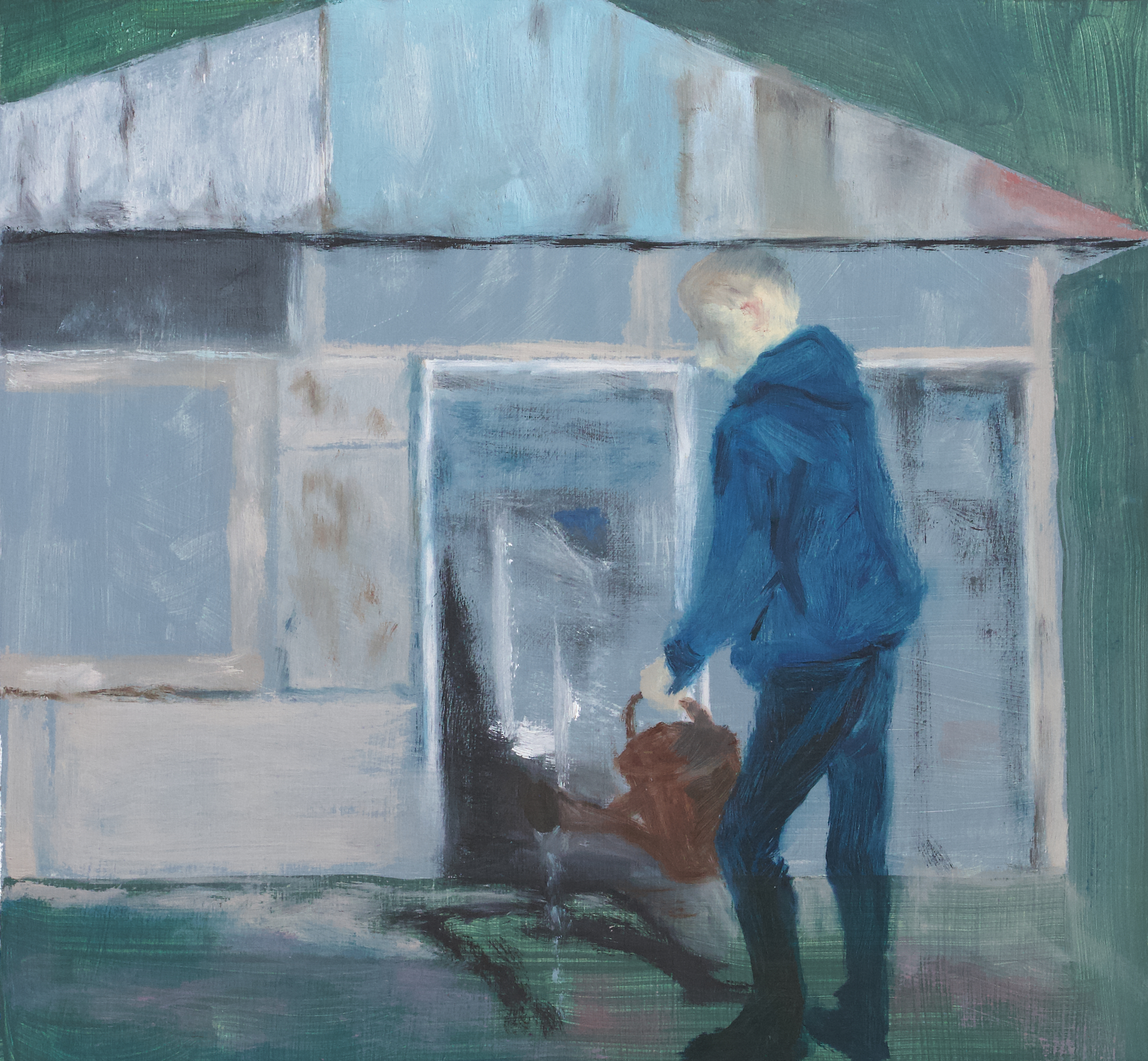 Blue
30x32cm
oil on board
I became intrigued by sheds. Mainly built out of discarded material, they have a decaying beauty, speaking of lives lived and hidden secrets, which I find fascinating and have used as a backdrop for a number of my paintings.
Having a chat 47x61cm
oil on board
︎
︎
---
chris.hough@citylit.ac.uk / fine art 2020 city lit london / amanda.knight@citylit.ac.uk