KATE FABIAN



I began the year with the view to exploring my art practice through use of recycled materials and low tech processes. Questioning both if my art was worthy of using expensive, new materials and what impact my art activities should have on the Earth.


Sketchbook 21x30cm
linoprints on cardboard
Recycled Self-Portrait 29x24cm
paper, cardboard, pencil


Over the year I began to value my art as a therapeutic and meditative practice. Shifting my focus to the process rather than product, I have been fully absorbed by cutting, painting and printing repetitive shapes and forms. I have also used the gum leaf as a recurring motif, perhaps a need for the salve of the Australian landscape during a period of bereavement.



Since the shift to working from home I have scattered my practice across illustration, collage and painting. I have gravitated toward the use of watercolour paints and pencils due to their compact, yet gentle nature. My home schooling children have been integrated into my art practice, bringing with them a refreshing sense of fun and freedom.





Gum leaves in the wind video 23''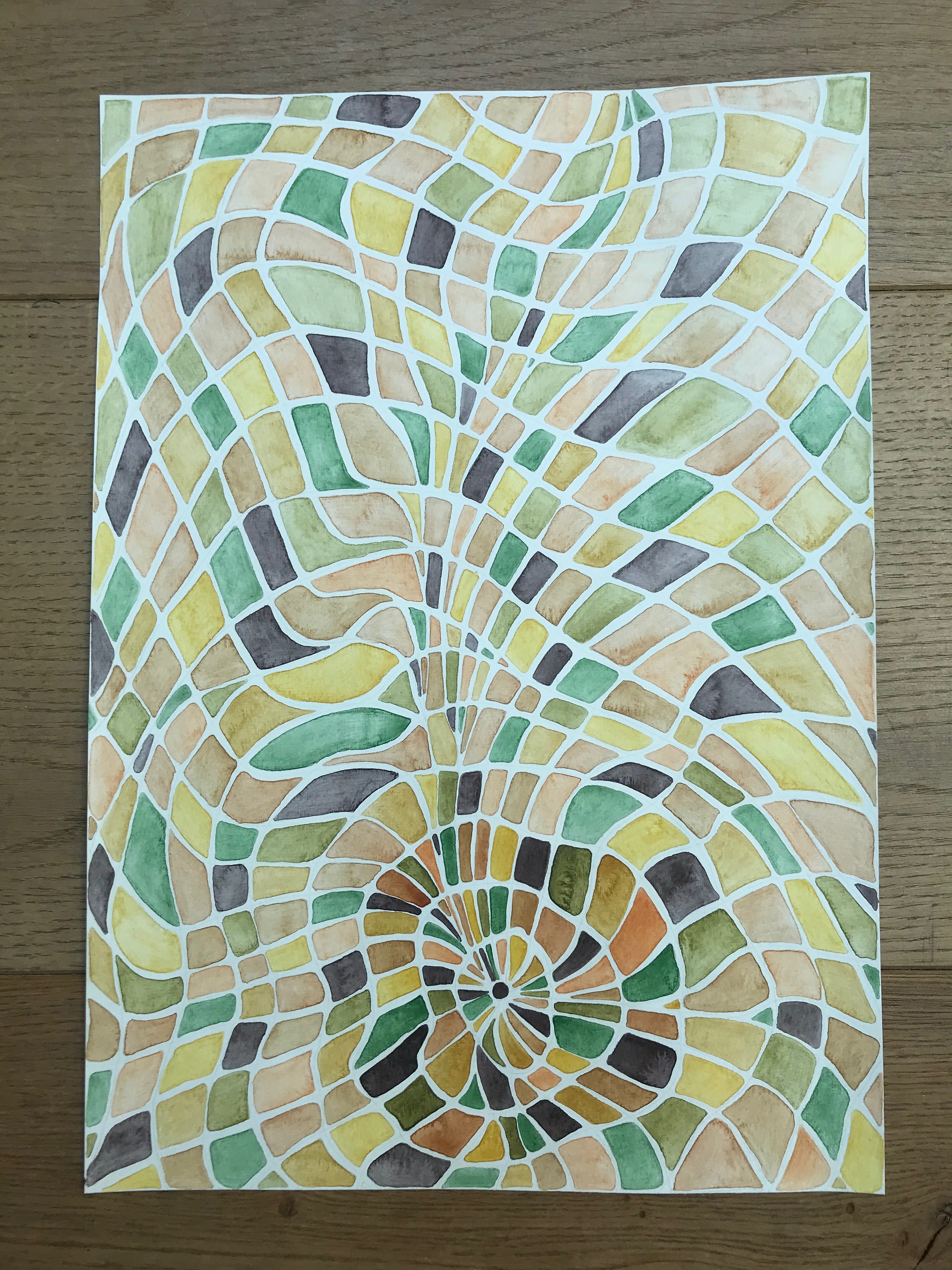 Net #1 21x30cm
watercolour pencil on paper

Together we have drawn the deserted islands of their class novel, printed the underwater sea creatures of their science lessons and created cartoon characters from everyday objects such as spoons, cookie cutters and sushi shapers.

Art practice has become an indispensable part of both my family's and my daily life.
︎
---
chris.hough@citylit.ac.uk / fine art 2020 city lit london / amanda.knight@citylit.ac.uk