VIVIENNE WATERHOUSE
Sitting at the back of the cafe 32.5
x29.5cm
oil on cartridge paper



Seeking connection, intimacy, loss and familiarity, are themes that thread through my work.

Memories, observations and experiences of a restricted time in my life, tight, isolated, local.


The work focuses in on a cafe I would visit. Inside I experienced an intensifying, a transforming of the everyday ordinariness of such places. Outside, yearning for some connection, isolated and adrift.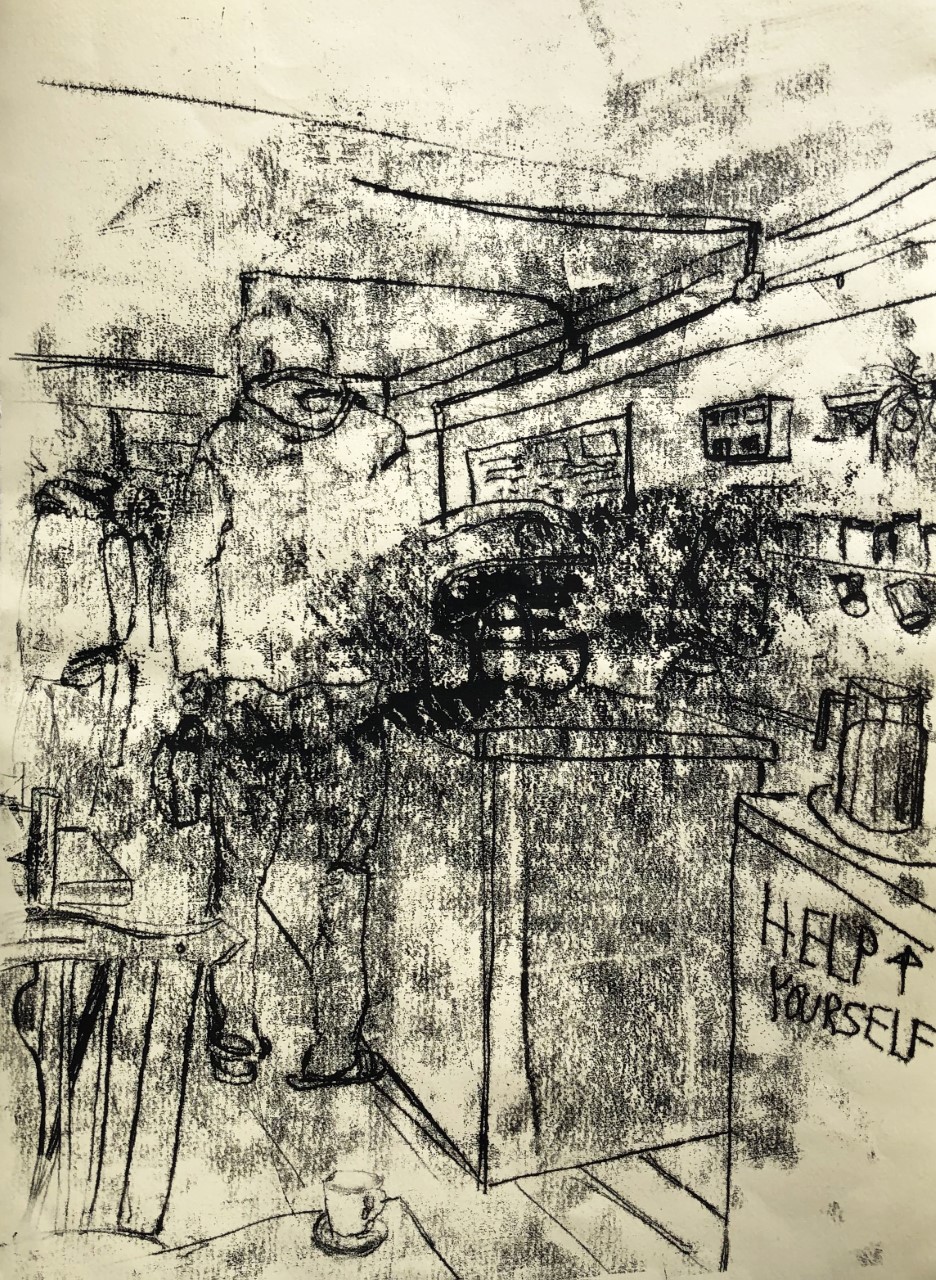 In the queue 35
x26.5cm
monoprint on Zerkall paper

Father and Child 41x29cm
charcoal on cartridge paper



Here, a father holding his child. In the monoprint I'm seeking to draw the looking at and longing for the energy and presence of others. Sitting behind the table with ready access to an exit I felt safe, at the back of the cafe.




The final of the four works reflects something of my journey.

Outside, looking in.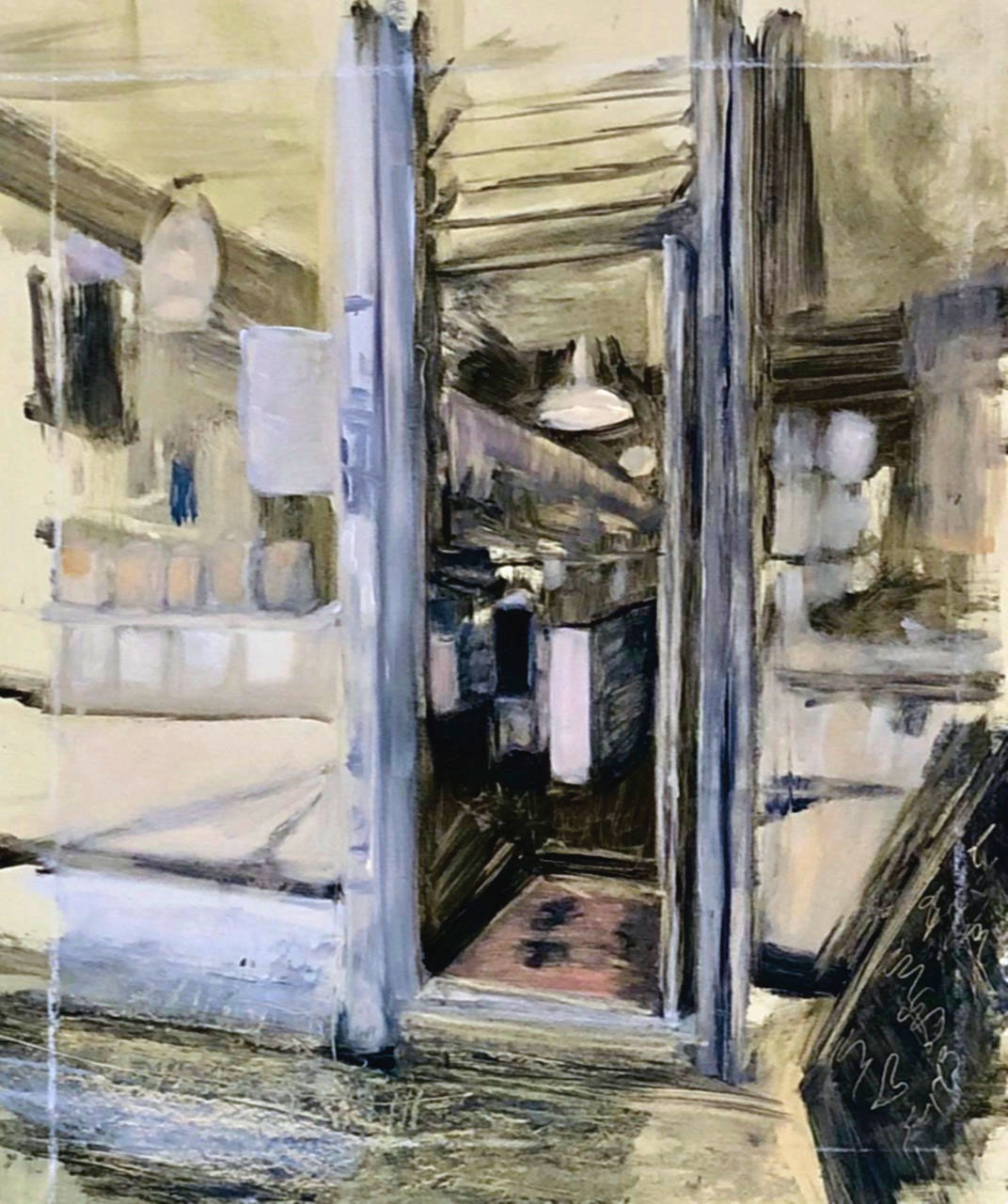 Outside 36.5x32cm
oil on cartridge paper
︎
---
chris.hough@citylit.ac.uk / fine art 2020 city lit london / amanda.knight@citylit.ac.uk